See what our local customers are saying about our professional company within our reviews.

We come highly rated as the top provider for quality installation & repair services in the area, and nearby counties.

Affordable services for your home or office.

Our licensed contractors can complete your job in a timely manner, and leave your house looking the way it did before.
Benefits Of A Water Filtration System Company
Water is essential to all of us. That is clean water. In the States, we're lucky that our water purification centers are quite useful. They are practical but not perfect. There is always the chance that some bacteria can escape the net.
It's also true that the water undergoes several chemical treatments to be deemed safe to drink. If you're someone trying to avoid placing additional chemicals in your body, this can be problematic.
If you pump up your water, you'll find that the water tastes better and is cleaner. That said, well water is just as prone to contamination as other sources. The water could also have higher mineral content, and that needs to be addressed.
We can assist with every aspect of water purification. We'll start with thorough water testing services. That way, we know what your individual needs are. Do you need a water softening treatment? Do you need a complete water filtration system? Do you need the replacement of your system?
We'll narrow it down for you and find the right system for your needs.
Request a FREE
in-home water analysis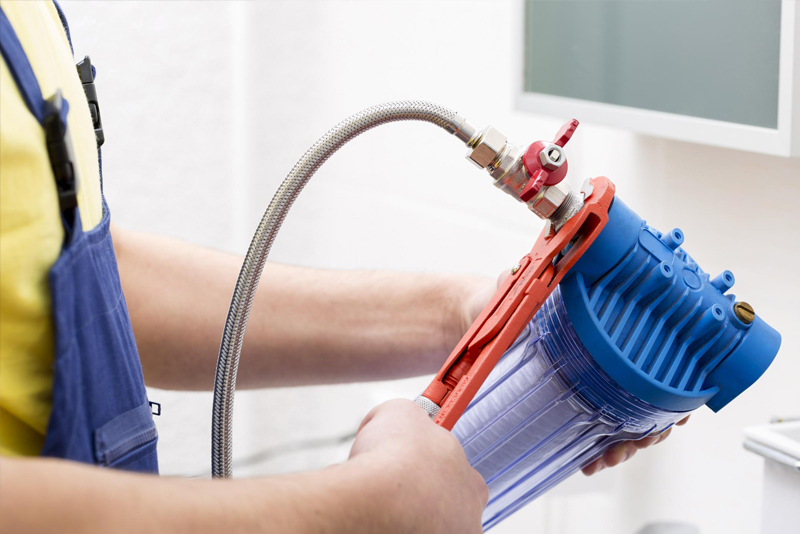 Solving Common Water Issues
Knowing what you're up against will help defend against it. Here are five of the most common water issues.
Lead in the water
Lead is believed to be, in part at least, what lead to the decline of the Roman empire. The Roman's lined their aqueducts with lead. Over the years, the lead seeped into their water supply, affecting their health and potentially mental well-being.
Lead is odorless, tasteless, and impossible to see with the naked eye. You'll need to have the water tested and treated.
Arsenic in the water
Arsenic is harmful over the long term. You also won't realize that it's there without testing the water.
Iron in the water
The bright side is that this usually shows up in the color of the water. If your water is reddish or brownish and stains the sinks, it probably has iron in it. If that's the case, speak to us about getting the right filtration solution.
Sulfur in the water
This too is easy to sniff out. You'll be able to smell and taste the sulfur in the water.
Customized Clean Water Filtration System Company
At Charlotte Water Filtration, we pride ourselves in offering tailormade solutions for our clients. There are several types of purification systems that can be employed. We'll test your water carefully to see which model suits your needs.
We'll work on designing the perfect system to clean your water. We may use a single treatment option, or combine different ones, depending on what you need.
Most water filtration experts focus on one particular type of system. It's a sound business approach, but it's not always best for the client. That's why we offer a range of different options.
That way, we can find the very best solution. We can match our solution to your needs, instead of trying to make one particular solution fit all situations.
It also means that we can find the perfect system to meet your lifestyle and budget.